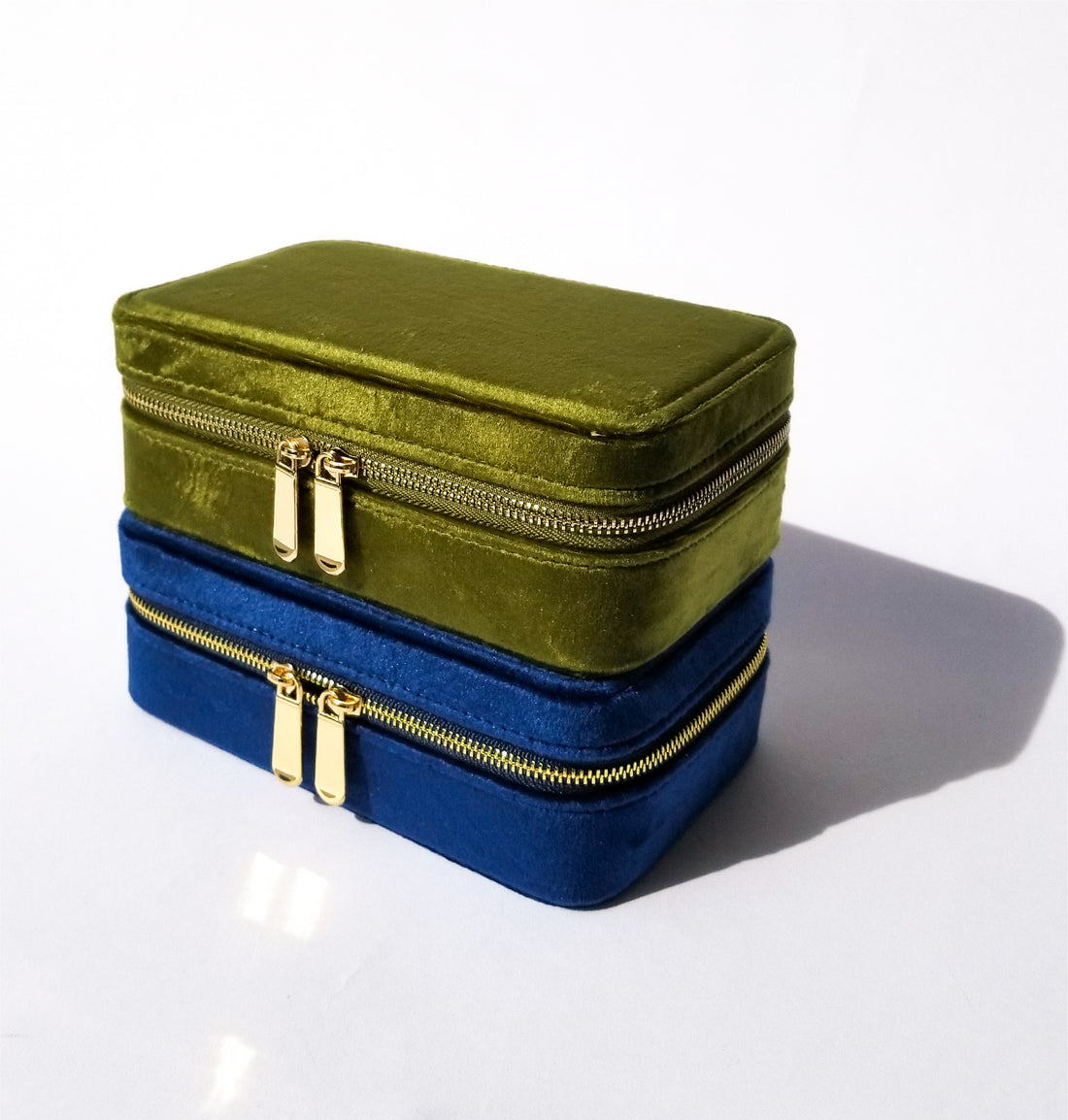 Velvet Jewellery Case Set • Midnight Blue
Designed for organising all your jewellery at all times. Comes in a set of 2, 1 for home and 1 for travel.

The home size is your best assistant to swift up outfit styling, while safekeeping your precious pieces. 
The travel size fits in most handbags, coming in handy when you need to transition from errands to events. 

• Set of 2
• Home size measures - L18 x W11.2 x H6.5 cm
• Travel size measures - L8.5 x W4.5 x H4.4 cm
• Personnalisable partitions 
• Gold zip fastening on luxurious blue velvet