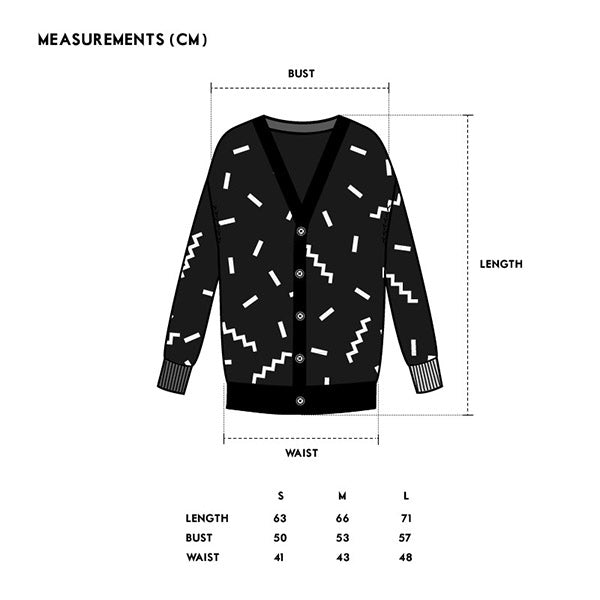 Ditsy / Merino Wool Cardigan • Black
Pull over with this bright comfy sweater, colour-blocked with contrasting colours, made for the winter everyday with pure merino wool to stay cosy.
Layer on outdoors or simply remove indoors, great for transiting between temperatures. 
A minimal yet intriguing design that doesn't go out of style. 
• 100% Merino Wool
• Unisex
• Relaxed fit
• Button closure
For sizing enquiries, please email info@matterreallymatters.com