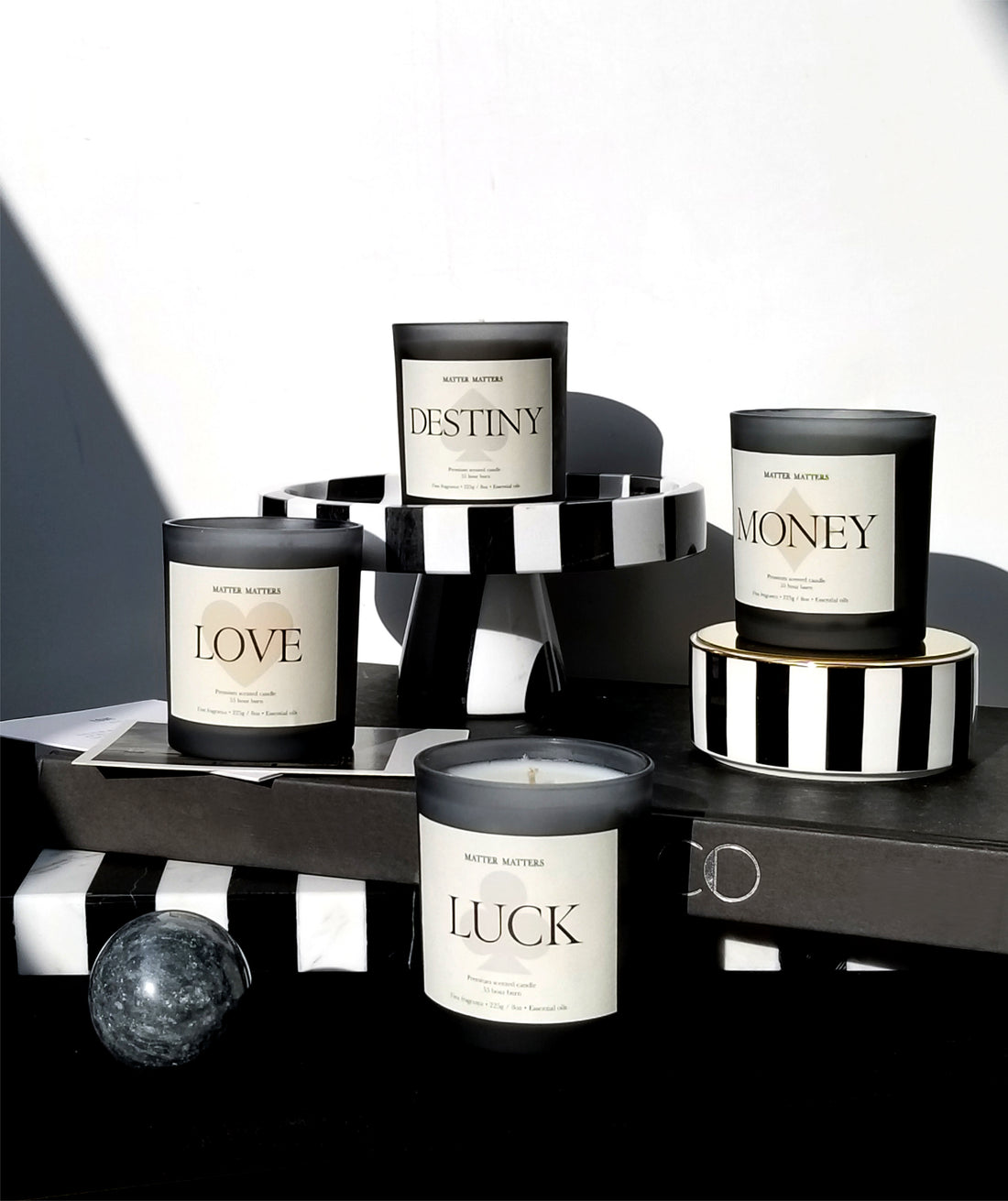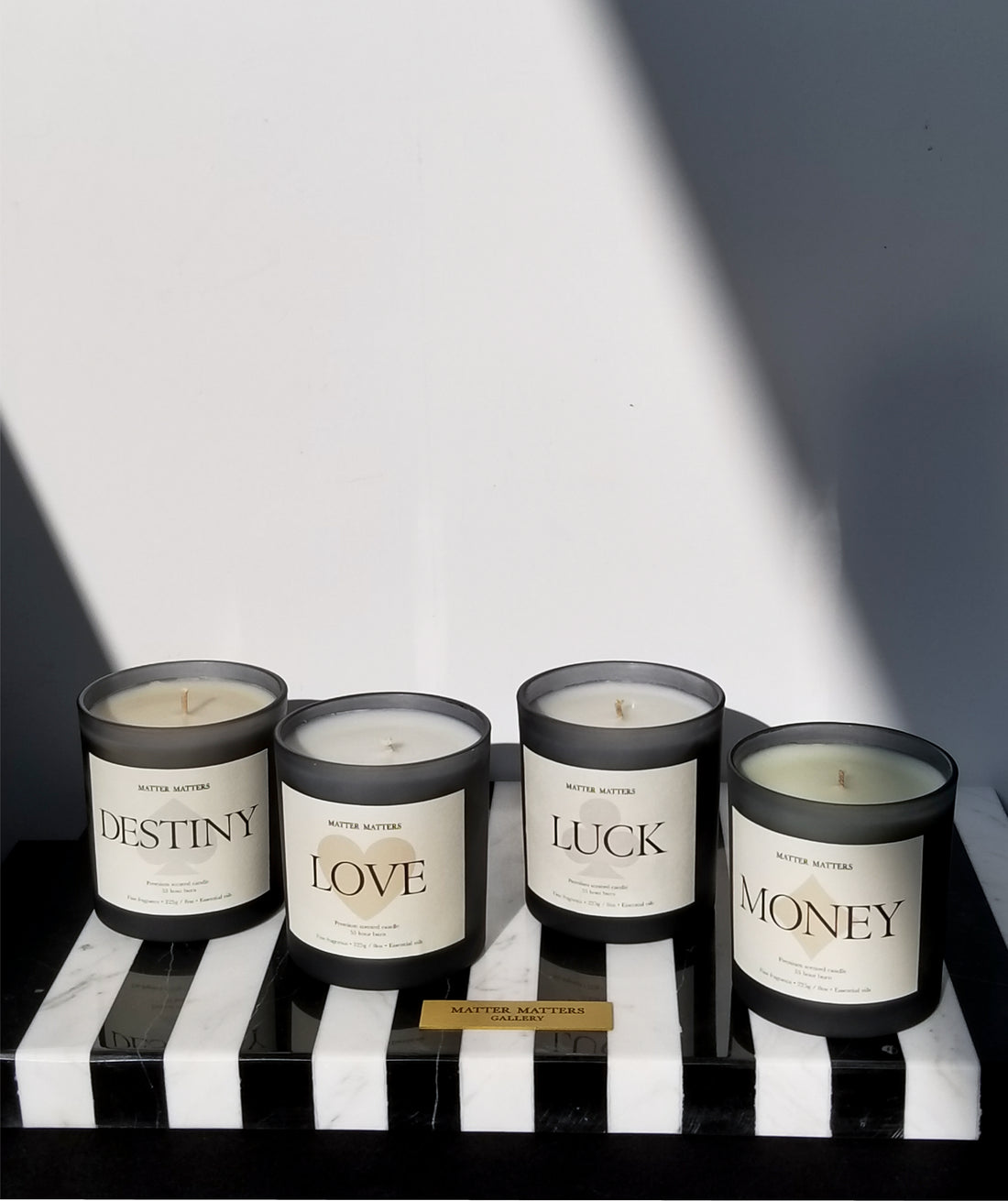 Surrender to fortune with its woody notes, cedar aromas and the unfurling scent of rose. Designed to not just bring good luck, but to inspire you to make your own luck.
It's a candle with the power to change perspectives.
• Scent Notes: Floral / Cedarwood, Peony
• Soy and vegetal wax with a lead-free cotton wick
• Blended with fine fragrances and essential oils
• Candle weighs 8 ounces (225g)
• Measures 3.4 inches (10cm) tall
• Burn time of 55 hours
• Made in Hong Kong, with BeCandle's hand-poured candles
For maximum "magical results," do not blow the candle out like you typically would. Instead snuff it out, as this apparently heightens the natural powers.
Wish to delve deeper in our scentscape? Please email to info@matterreallymatters.com