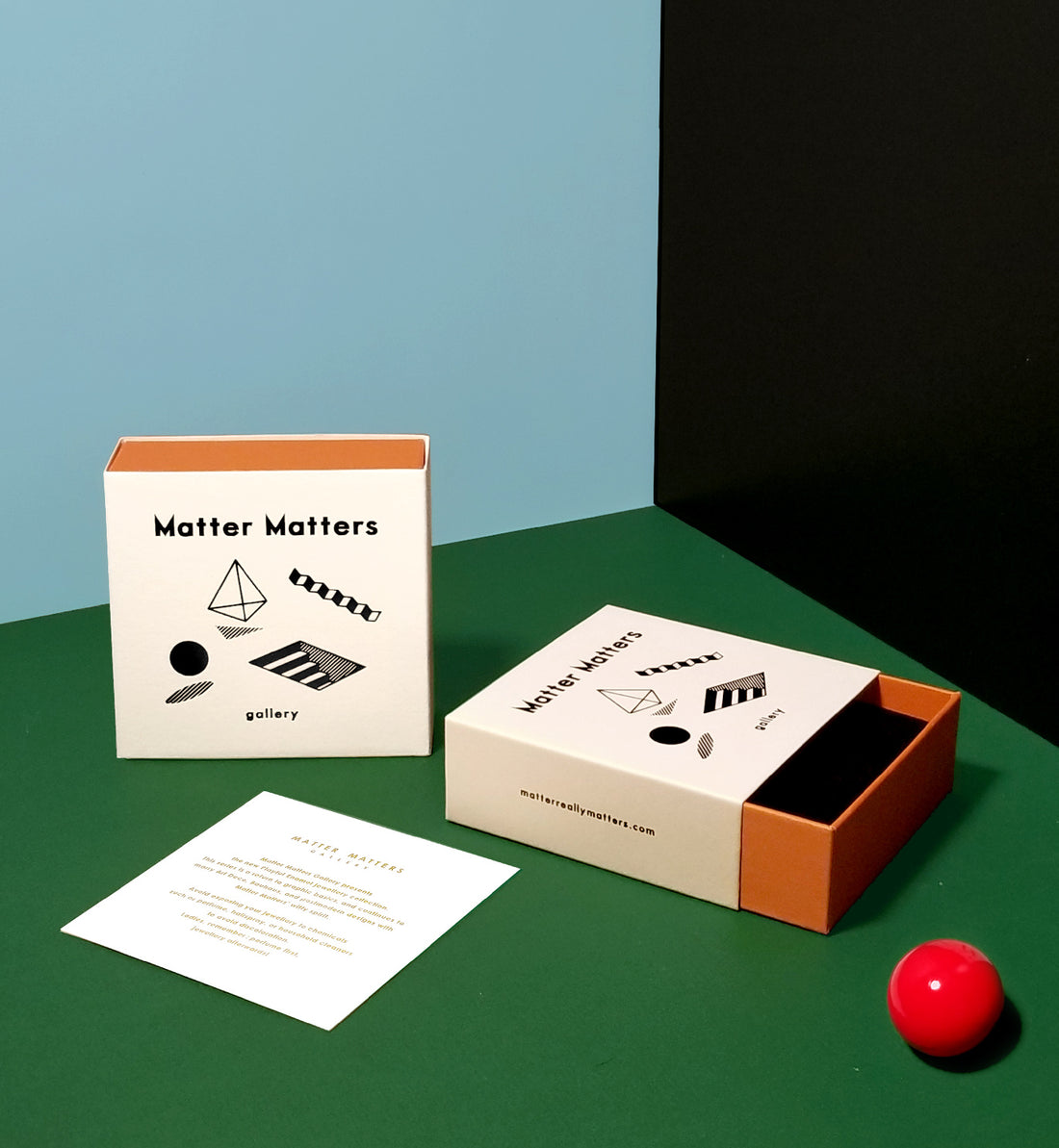 Diamond Studs • Set of 12
One can't have too many diamonds.
A full set of 12, wear it single or double (or more), dress your mood, loud or subtle, freedom is yours.
With time, Matter Matters enamel jewellery will naturally tarnish. Always protect your jewellery from knocks, scratches, chemicals, sunlight and heat/cold to minimise these effects. We hope you'll enjoy wearing your jewellery as much as we've enjoyed making it.
• Enamelled gold plated stainless steel with 925 sterling silver pins
• Embossed Logo at the back
• Approx. 21mm each
• Nickel free
• Comes with Matter Matters Gallery jewellery box and care card