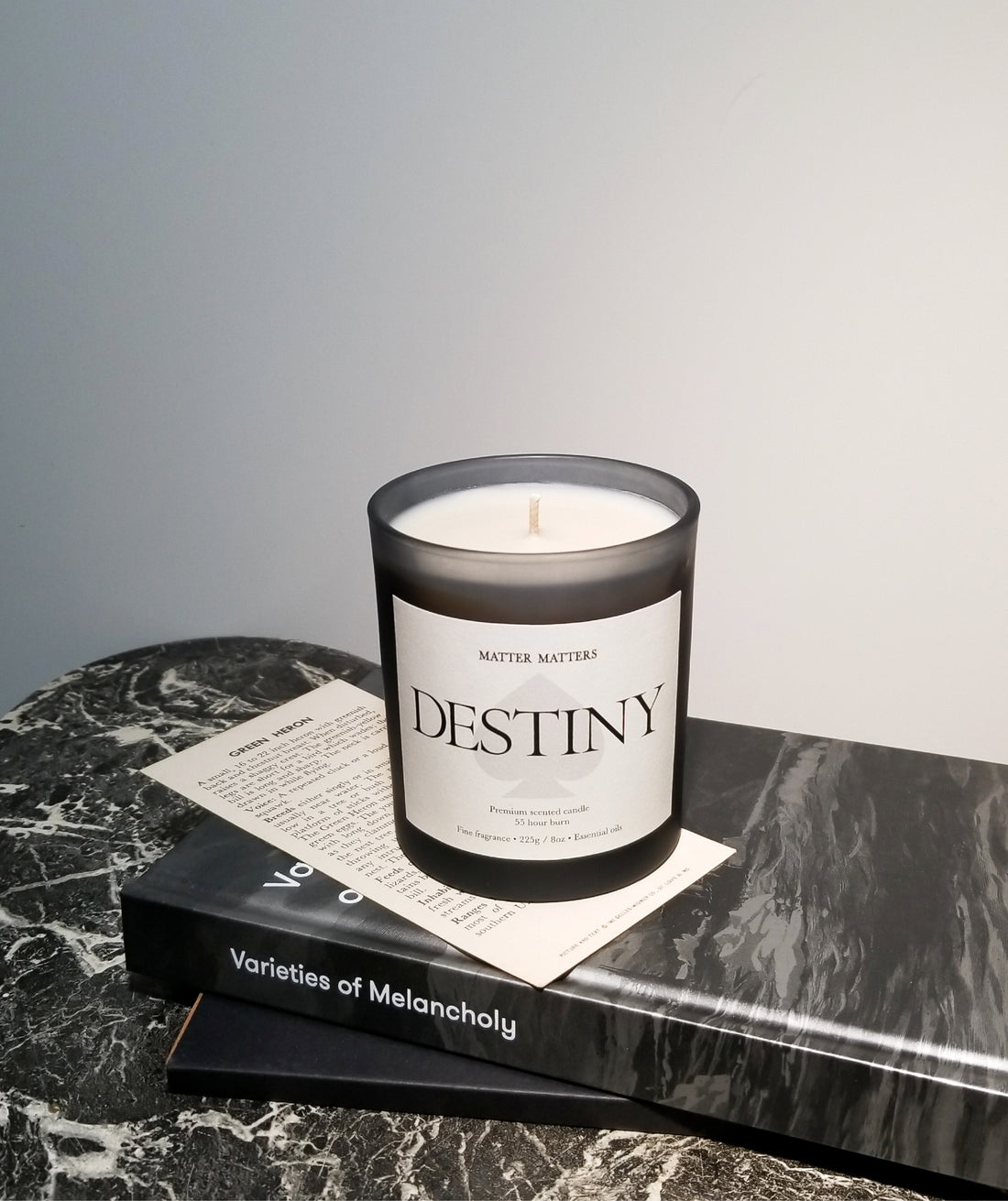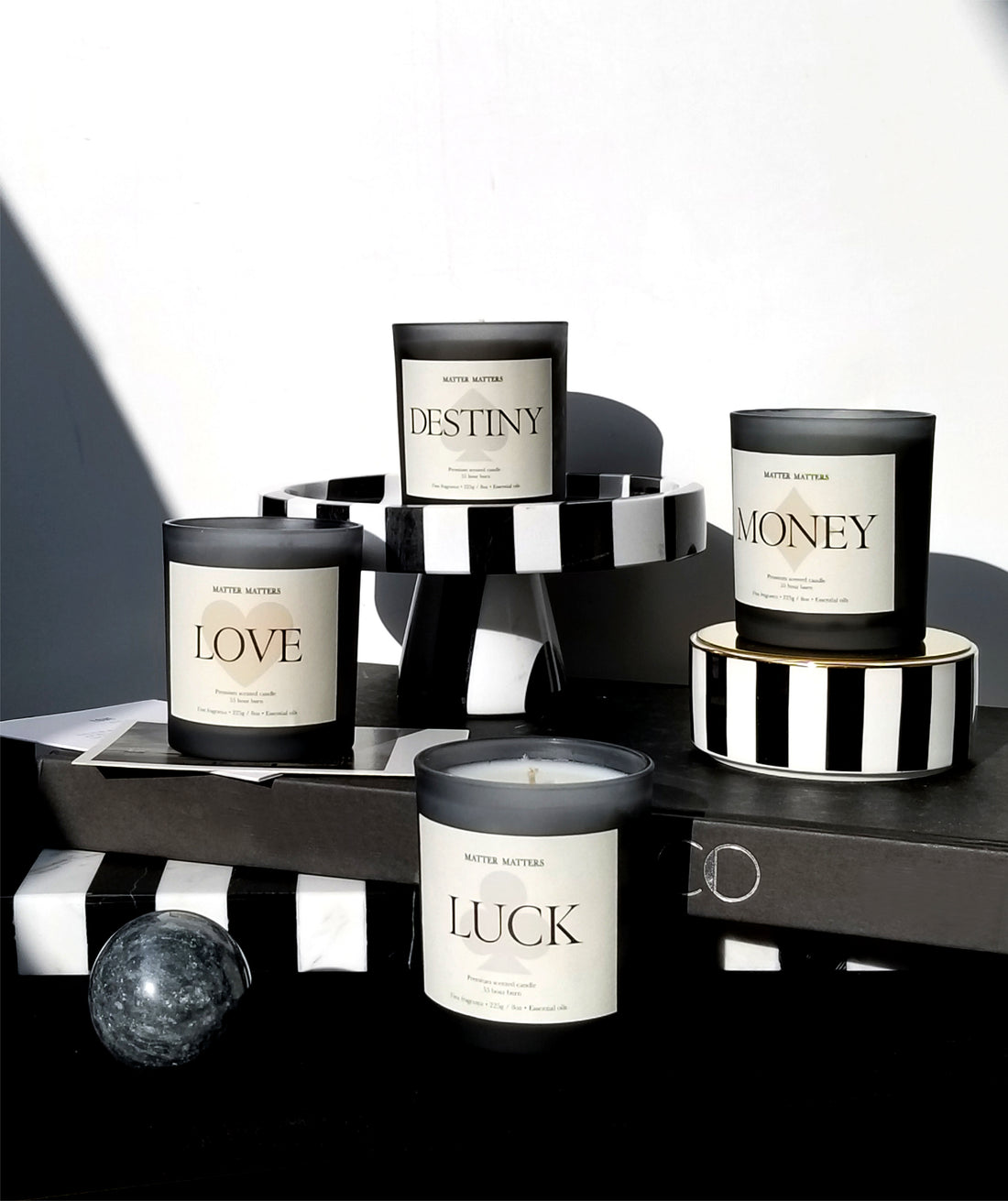 Take comfort in the knowledge that the universe is unfolding as it should, and surrender yourself to destiny. 
A distinct composition that helps you gaze through the smoke of uncertainty and reminds you to be present in the moment.
• Scent Notes: Smoky / Guaicwood, Birch tar
• Soy and vegetal wax with a lead-free cotton wick
• Blended with fine fragrances and essential oils
• Candle weighs 8 ounces (225g)
• Measures 3.4 inches (10cm) tall
• Burn time of 55 hours
• Made in Hong Kong, with BeCandle's hand-poured candles

For maximum "magical results," do not blow the candle out like you typically would. Instead snuff it out, as this apparently heightens the natural powers.
Wish to delve deeper in our scentscape? Please email to info@matterreallymatters.com