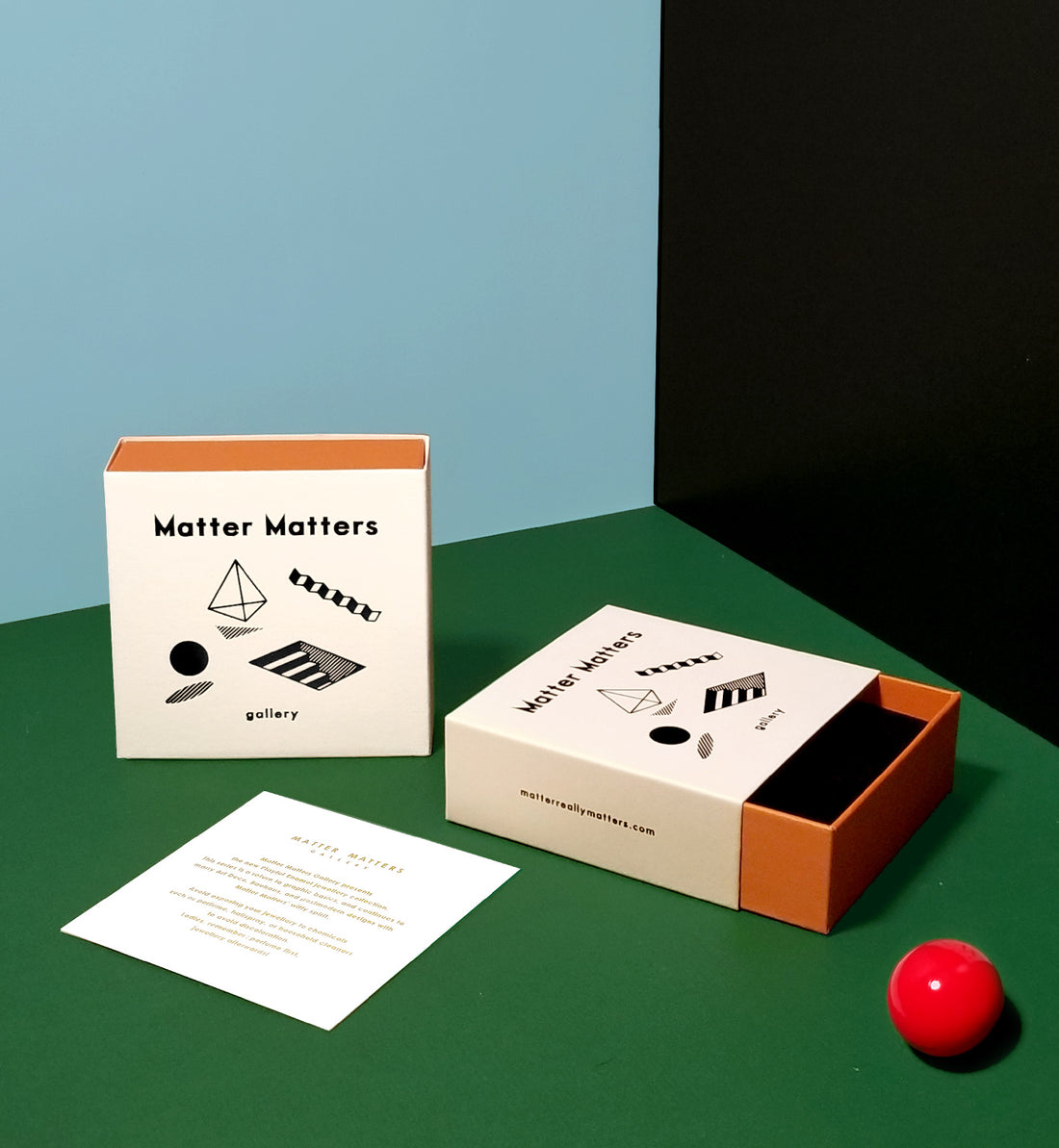 Bauhaus Ballet Earrings • Red & Blue
Let your ears twirl and swirl along with this Bauhaus ballet costume inspired earrings.
Coloured in red and blue, primary classics can't go wrong.
Earrings are made of 14K gold plated stainless steel with embossed logo detail, packed in Matter Matters Gallery jewellery box and care card.