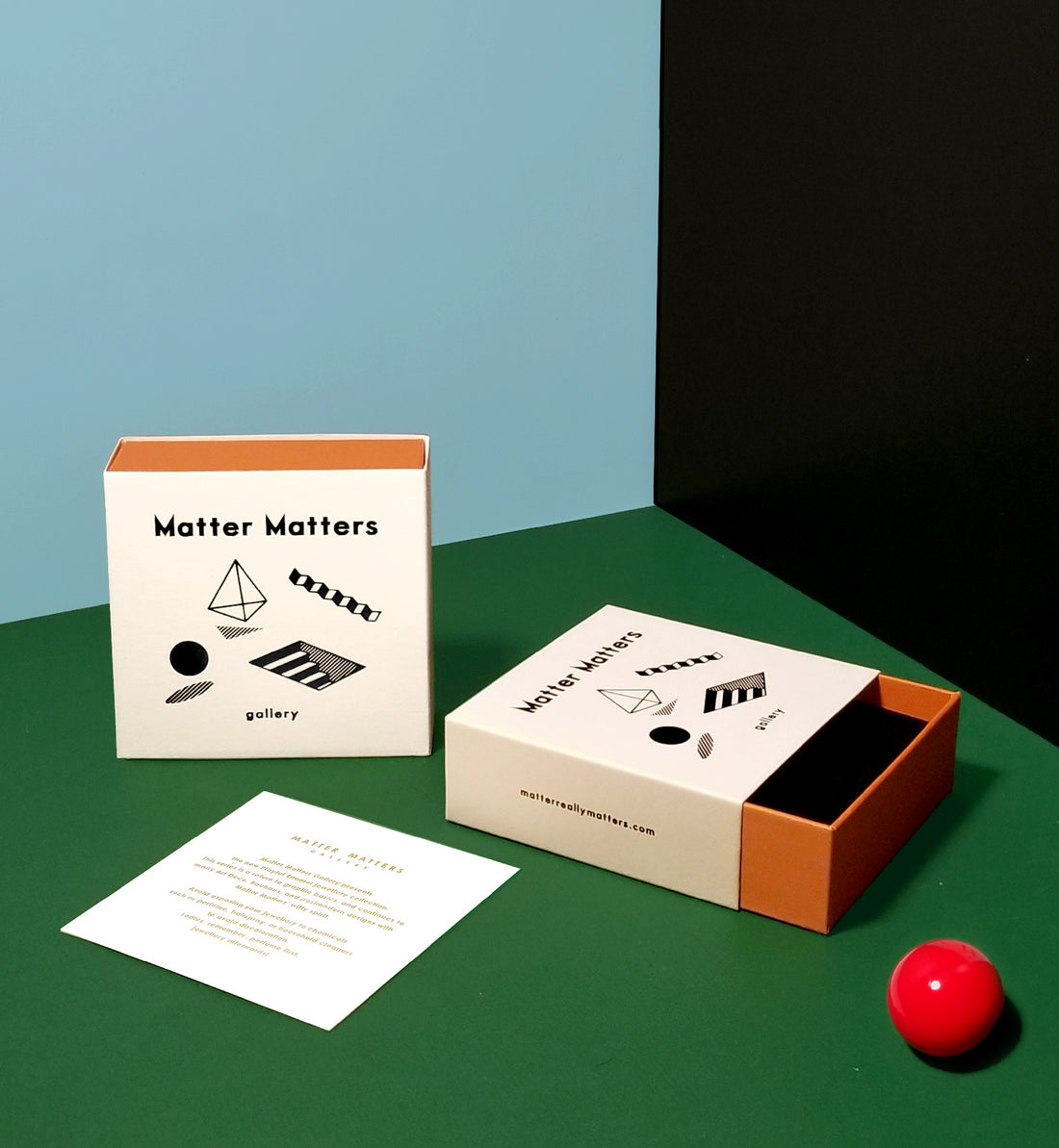 Bauhaus Ballet Earrings • Orange & Brown
Let your ears twirl and swirl along with this Bauhaus ballet costume inspired earrings.
Coloured in orange and brown, for a pop of warmth. 
Earrings are made of 18K gold plated stainless steel with embossed logo detail, packed in Matter Matters Gallery jewellery box and care card.