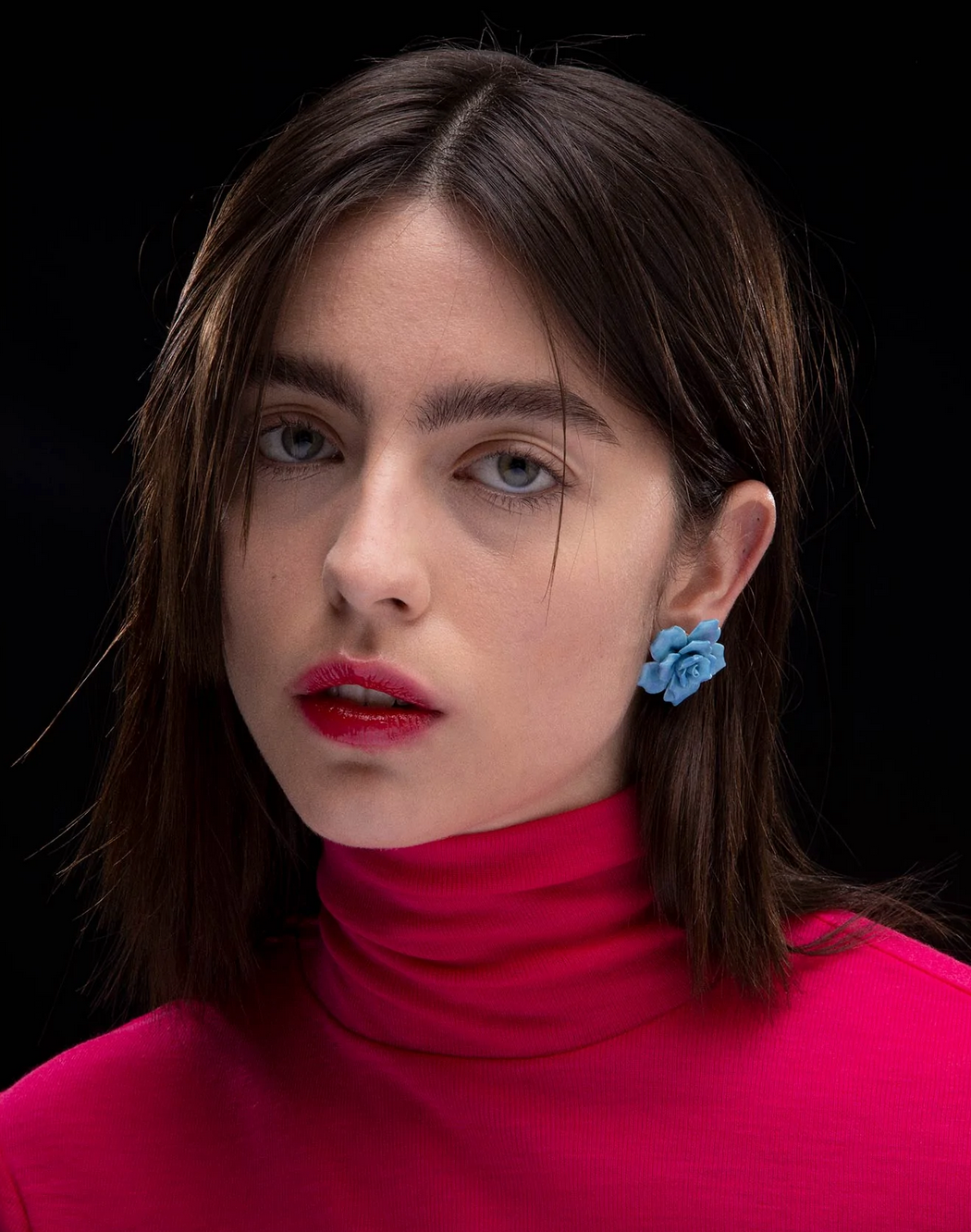 Andres Gallardo / Rose Earrings Blue
The porcelain pieces found in ANDRESGALLARDO jewels are made by artisans in Spain and Portugal, rescuing traditional processes based on high quality standards. These porcelain pieces are turned into fashion jewels at our Madrid studio, by a team of passionate people who believe in a job done with care and skill. 
All porcelain flowers come from one of the last remaining workshops of handmade porcelain in Spain; each flower is modelled and painted by hand, one petal at a time.
• Made from 18K gold plated brass and handcrafted porcelain